Thingvellir, Iceland. In cooperation with Ólafur Þór Erlendsson and Tækniþjónusta SÁ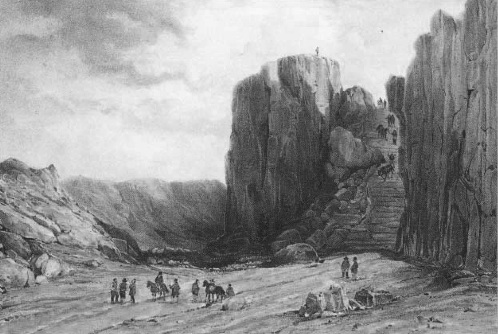 With the discovery of the new cracks in the Almannagja ravine a new era has begun. By uncovering the cracks and surrounding rocks the situation is suddenly similar to the one before the path was leveled and paved with gravel.
This proposal is inspired by the original way man and horses had to climb the ravine of Almannagja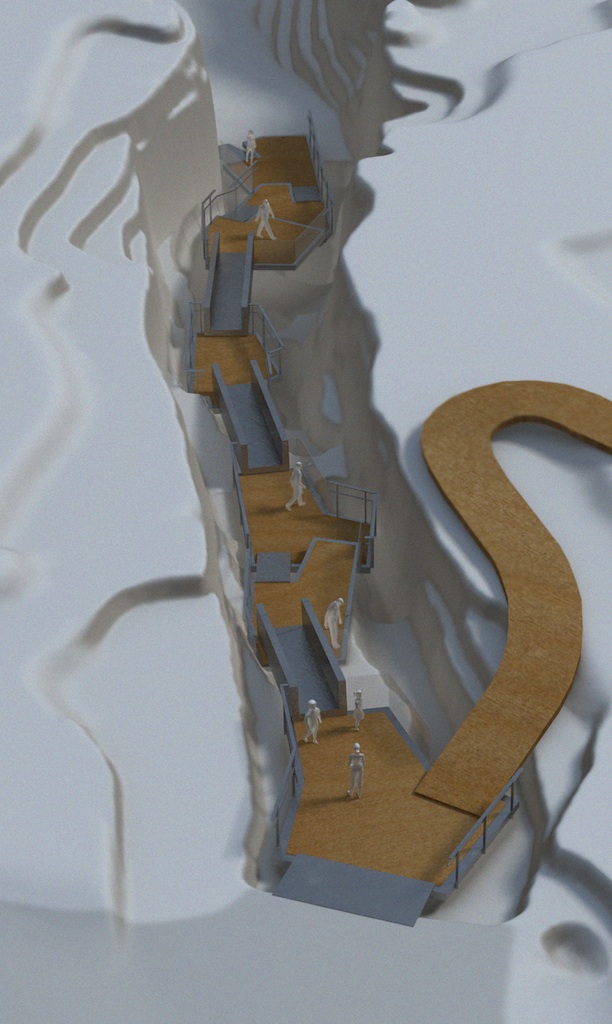 In the early days it wasn't a stroll from A to B but a cumbersome descend and quite an experience. We want to bring this experience in to the present whiteout the difficulty of climbing the rocks.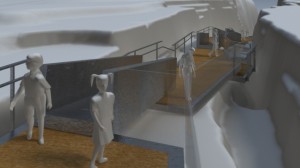 We have shaped the descend in a way where there is space and time for studying the newly found crack, the ravine and the history, while slowly and securely moving down the ravine.
A series of terraces and bridges makes the physical support for the descend. The variation between moving down the bridges and having a pause at the terraces supports the concept of slowly getting deeper in to the ravine, both physical and mentally. This arrangement which is shaped by its surroundings supports, unlike an universal shaped bridge, the flow of grand masses while offering spaces for contemplation.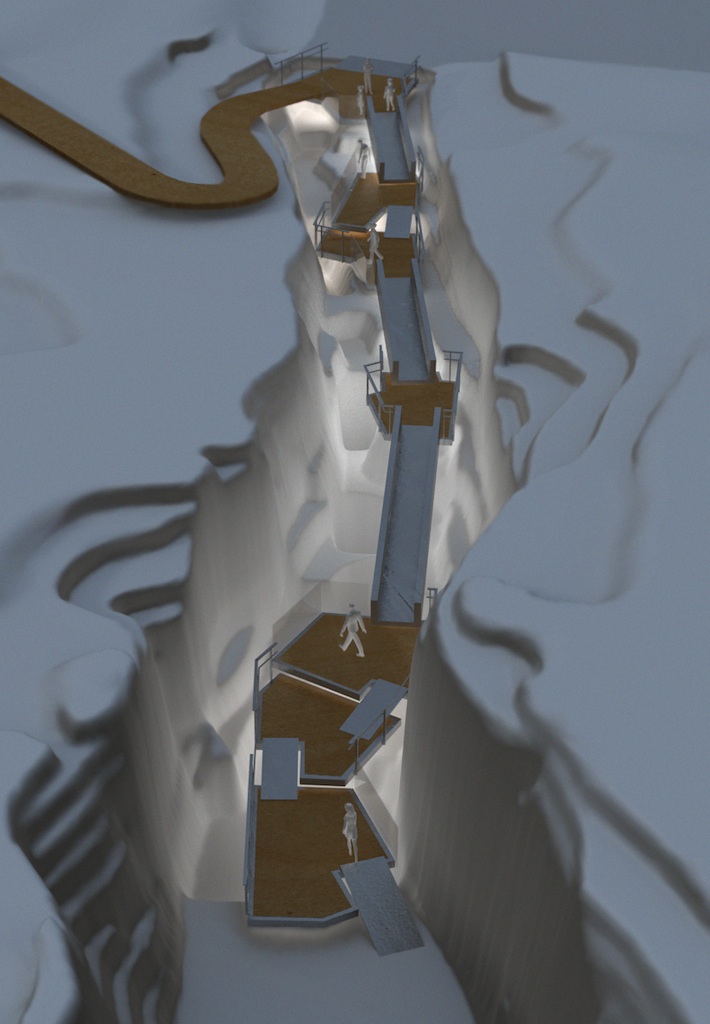 Almannagia is a very popular attraction and to support the experience during the dark hours we propose to lightening the ravine. This should be done by subtle but consequent use of hidden fixtures.
The combination of the terraces and bridges and the lit ravine would become quite an experience in it self.
The different elements are thoroughly shaped to the location, but by means of standard components. by using standard components we want to get the most out of the budget while maintaining flexibility and high quality. The way the elements are designed makes it easy to adjust for local and unseen future situations. This is appropriate for accommodate the future development of the ravine and Almannagia.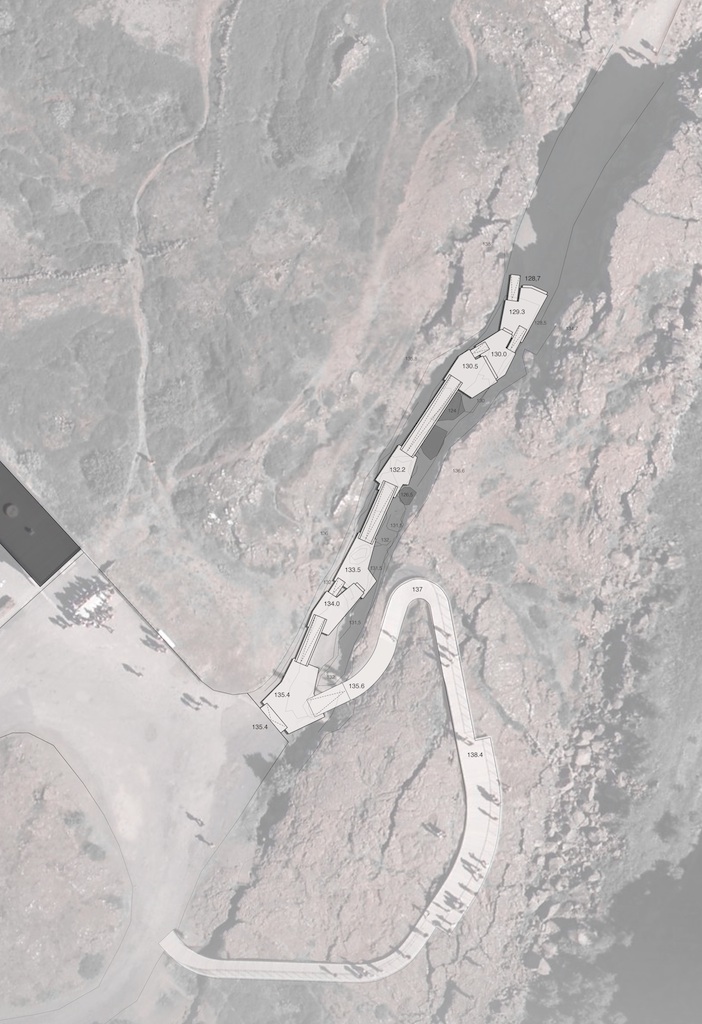 The elements are easy assembled at the site by local workers. Final adjustment to the design are also done local. The materials and details are designed to sustain in hard conditions and age with grace.
The elements are generally made of galvanized steel, larch wood and hardened glass. All material appears unpainted in their natural color.
The overall layout, the elements and their details are designed with respect for the existing structures at the site. All structures are design so the make no harm to the surroundings and can be disassembled without a trace.